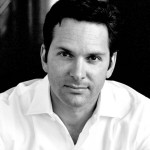 If reconstruction is part of your medical plan for breast cancer, the most important choice you will make is that of your surgeon.  Reconstruction is a multi-step process that might seem daunting at the outset. When first diagnosed, all I could think about was getting the cancer out. I wondered if I was vain to worry about what I would look like on the outside instead of solely focusing on the disease inside.
I am so glad I decided not only to treat the cancer but also to immediately start the process of lessening its physical ramifications. The highest compliment is when people say to me, "You'd never know."
As the daughter of a surgeon, I take the act of recommending a physician to others very seriously. I am pleased to recommend my reconstructive plastic surgeon, Dr. Keith Attkiss, wholeheartedly.
He is more than a capable surgeon, he is a superb surgeon. Dr. Attkiss outlines realistic expectations and reasonable goals for each reconstructive procedure. I believe such conversations are critical.
To learn more about Dr. Attkiss and/or to learn about reconstructive plastic surgery procedures, please visit his website www.attkissmd.com .To get more information about cosmetic plastic surgery procedures, please visit his website: www.attkiss.com
…………………
Our son Tristan receives medical care at Shriners in Philadelphia. Dr. Randal Betz and Dr. Scott Kozin head his medical team with assistance from the finest physican assistant, Janet Cerrone. We are so grateful for this outstanding children's hospital in Philadelphia which specializes in orthopedic and spinal cord issues. Other Shriners hospitals treat burns and cleft palates. Our son is living proof of how much the combination of medical expertise and kindness can do. To learn more about Tristan's hand surgery, performed at Shriners in March 2010 by Dr. Kozin, please read Tristan: a story in three parts.
…………………
The Cardiac Center at The Children's Hospital of Philadelphia is near and dear to our hearts, literally and figuratively. Tristan was born with a serious case of tracheal compression that made normal breathing impossible. When he was seven months old we opted for a rare surgery called reimplantation of the innominate artery. Dr. Thomas Spray agreed with our desired approach. Only 48 hours after open heart surgery we took our little boy home. His breathing problems were solved the moment the surgery was complete. His scar is the only remnant from his serious condition.